Rare property for sale on a safe hill : 3 villas (6 bedrooms) and 2 pools

Property number 1 - Villa Eudaimôn
Location : JalanByPass keAwang – 83573 Kuta Lombok NTB
Pristine location on 38.62 are of land (158 are total), with a rare and magnificent view overlooking the bay of Kuta from the closest hill around, in the middle of a green garden and trees.
200m from the public beach. 800m from the heart of the village (close to facilities).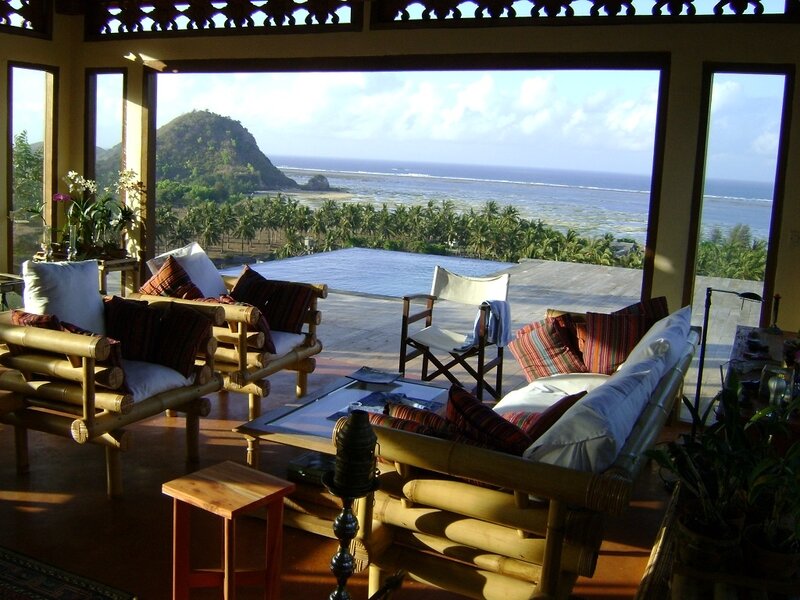 30 meters high hill. Safe from tsunamis.
The journalist of DestinAsian has been "choosing carefully his words" and describe the view as "utterly breathtaking", or "stunning ocean views" for the Wall Street Journal.
Open to long term lease (2 years mini to 10 years).
More pictures on www.flickr.com/photos/eudaimon
The property is divided in 3 main buildings :
- 1 large Master villa with 1 bedroom, bathroom, private pool on a timber rubberwood terrace.
- 1 Guest-House with 2 bedrooms, a living room and a terrace timber rubber wood.
- 1 Guest-House with it's veranda (and fish pond & lotus)
Large swimming-pool 15x4m (overflow) in the middle of lush garden.
Google Earth for location :
8° 53' 30.25" S
11° 17' 19.70" E
The main constructions are from 2008. All the tile roof has been renewed in 2017.
The property is equipped with Wika solar heater and Luminous solar system in case of electric shut-down from PLN (with 4 deep cycle batteries). The water is provided by 2 wells and large 10.000 Liters tank, but connection with public water is possible. PLN connection for electricity (4 kW and "pulsa" system).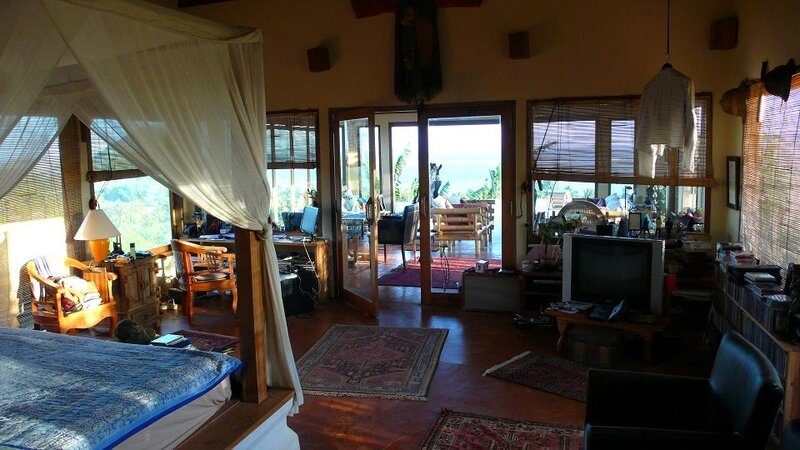 Option for sale : Two Lumbung (Javanese old thick teakwood houses, rare timber hand cut), already equipped with external bathrooms and toilets. 30.000$ each.
BPN Certificate for full property. Freehold. IMB (Construction Permit)
South Lombok is a booming area for touristic development. New airport only 20 minutes drive (International flights from Singapore and Kuala Lumpur). New public roads, renewed public electricity network. Large hotel projects under construction (Golden Tulip, Pullman and Paramount)
My property is classified in Yellow Zone (25% construction possible). Out of the "Green Zone". In 2018 South Lombok has been divided in zones (Green : no construction possible, Yellow : 25% construction possible and LTDC : public projects). Thousand of hectares of good land had been classified "Green Zone" to avoid competition with LTDC prospectives. To be classified "Yellow Zone" is a real asset.
Total surface of the usable lan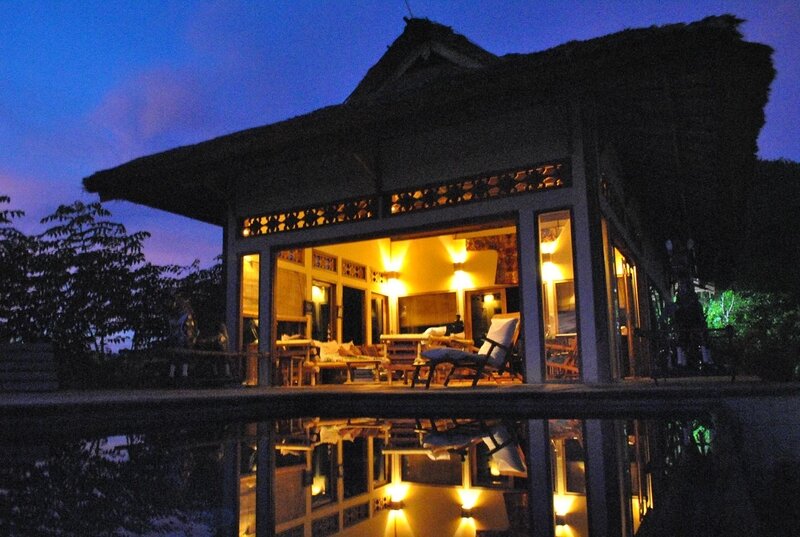 d : 158 are (you buy 38 you get 158). Opportunity !!!
Please contact me for asking price on pebkuta@yahoo.com.
I sell this property for health reasons and at the price of small 10 are in South Bali (rare oportunity).
I'm open to any proposition of long term lease (Master villa + Guest-house and including 2 Lumbung)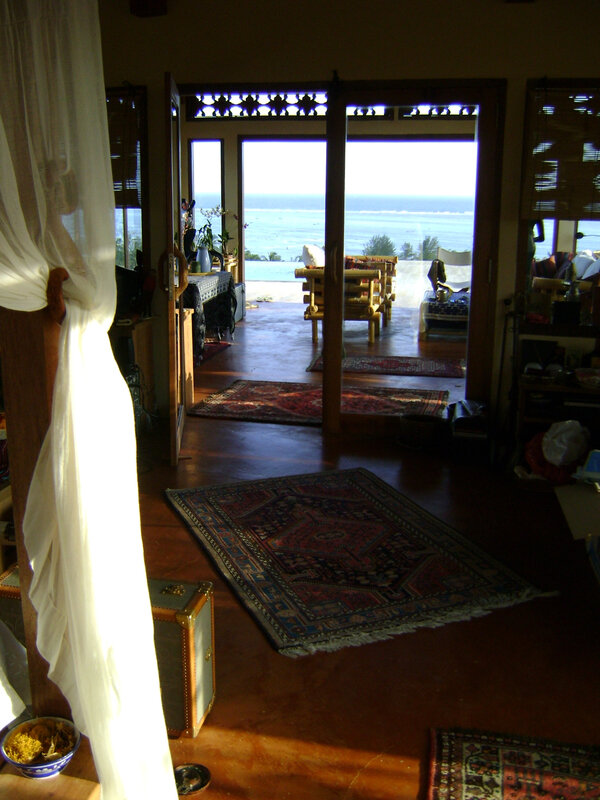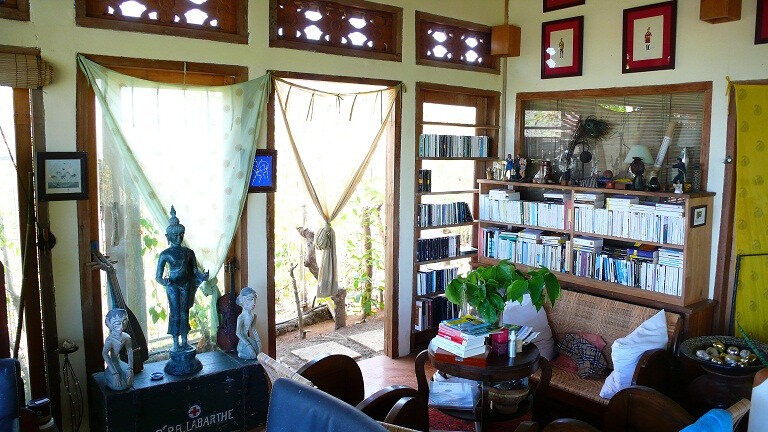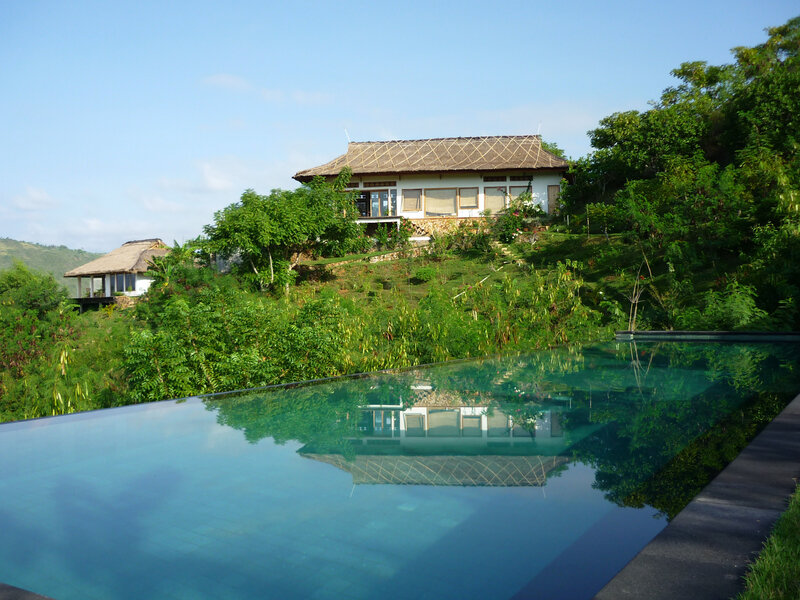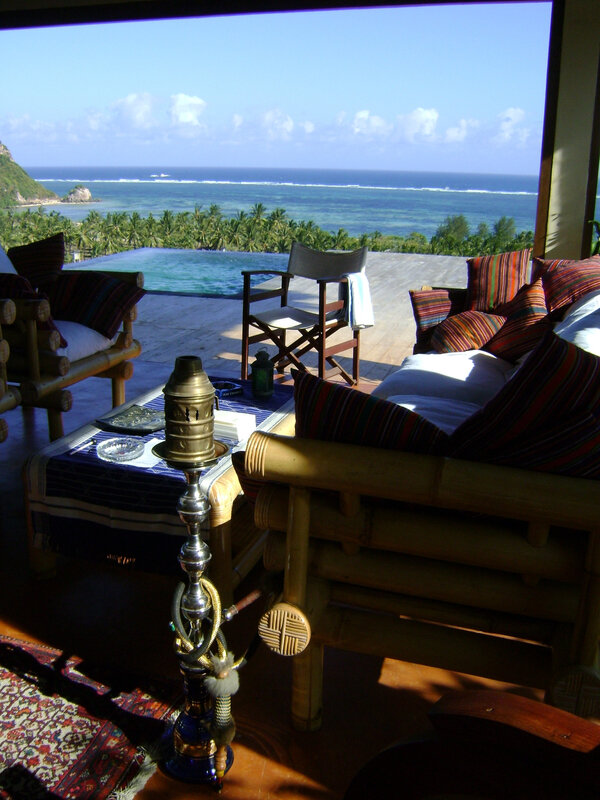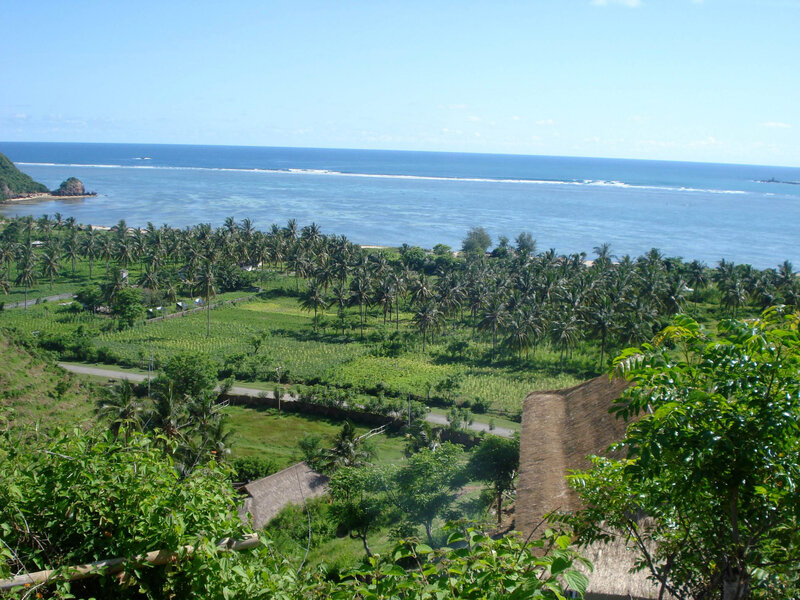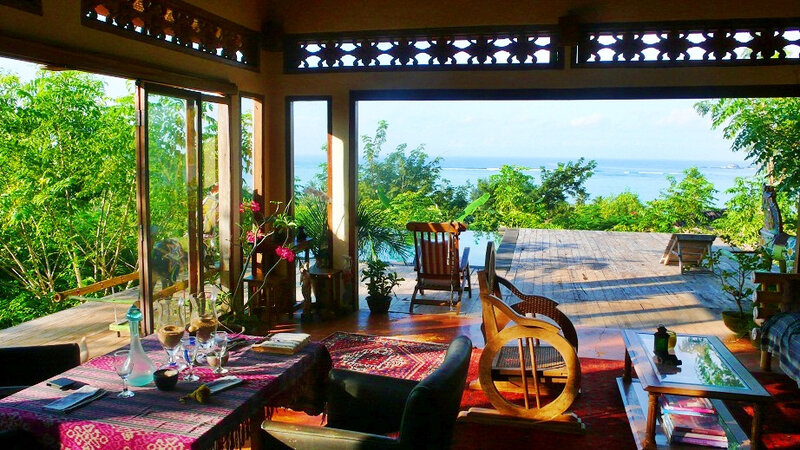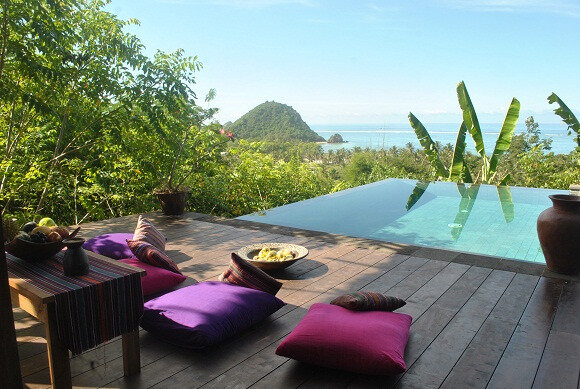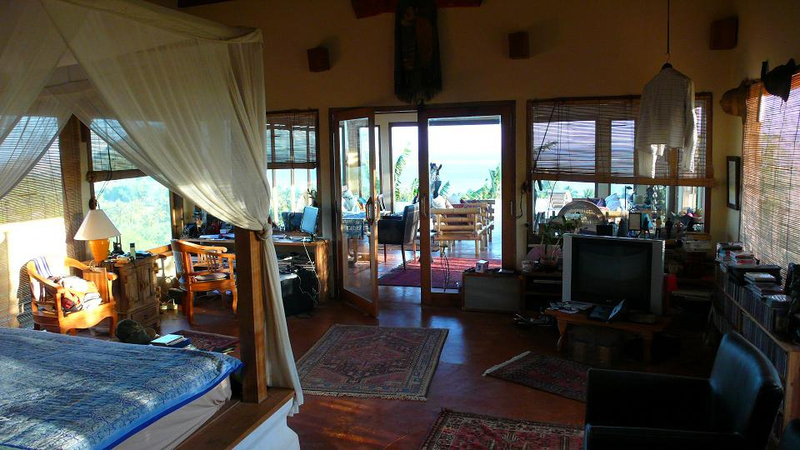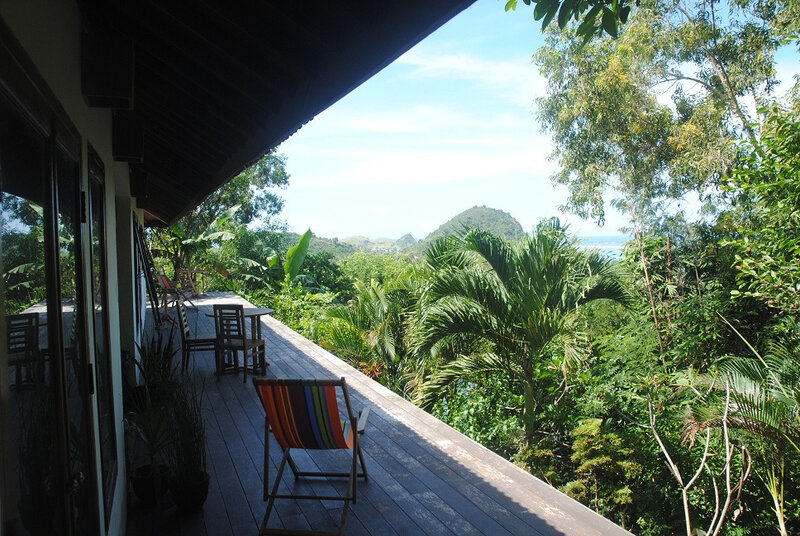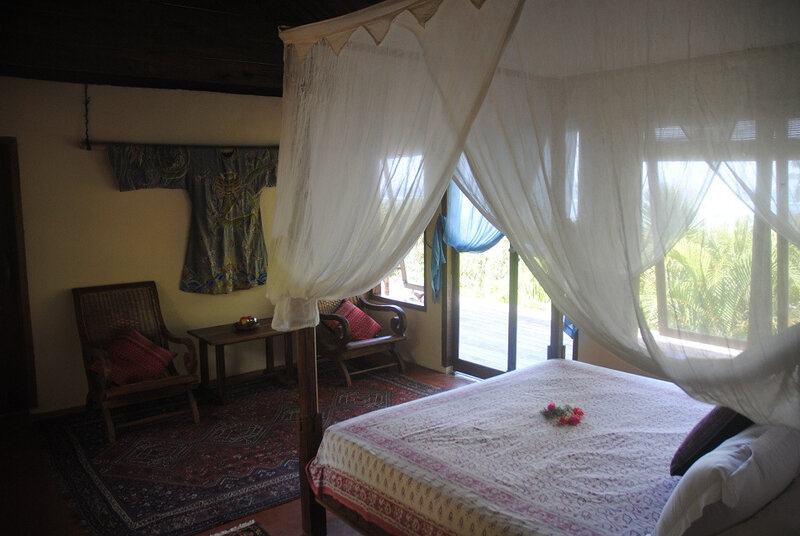 Property number 2 – 3ha of forest land and top of a hill with unique point of view (no construction on it)

Location : Rangkep 1 – Kuta Lombok - In the heart of future touristic development !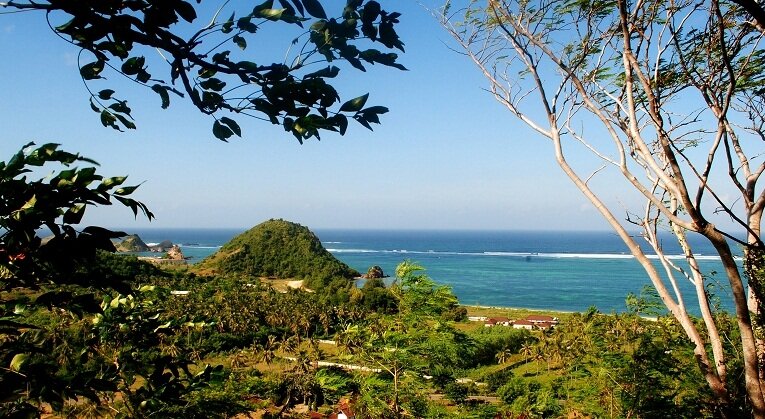 Complete 3 hectars (300 are)(30.000 m2), high hill at the rear of Kuta beach (behind Kuta Paradise Hotel on the beach) full of very old trees in terrace and flat areas on the top.
Maximum high 120m overlooking Kuta's bays and beaches on 380°.
The hill is 400m from the closest beach (Kuta) and 800m from the heart of the village.
Ideal for tourism development project.
Certificates for full property. IMB for villas in process. Yellow zone too. Attractive asking price (it's for sale as 50 are in South Bali).